After a bunch of 10K's, about 10 half-marathons and 3 marathons I find myself looking for a bigger challenge. I'm not sure about when I have decided to go for it but by the time I ran my last marathon I know I had already decided I would like to go a bit further.
I had been thinking about it for a while and since I have been focusing almost exclusively on running, the logic next step would be to attempt an ultra-marathon, which, for the sake of honesty, is not out of my plans, but another thing crossed my mind…
It all started by the beginning of May 2012 when I went for a walk at Parque das Nações here in Lisbon and I saw some people finishing some kind of run. It hit me that there must be something else to it when I noticed the finishing time was around 6 hours, which is a lot for most runs. I did my due diligence and I found out those people were finishing a triathlon event. After doing a little more research I also found there are several triathlon challenges that differ mainly on the distance one has to swim, bike and run… and what I saw was a bunch of people finishing a Ironman 70.3 (also know as Half Ironman).
I immediately started looking for information online and going for a triathlon seemed like a good idea, specially because I like to train hard but that way I would be given the chance to cross train, which is a good way to save my knees for when I'm older! So the Half Ironman is an event with 1.9Km swim, 90Km biking and 21Km running and it seemed to be enough of a challenge 😉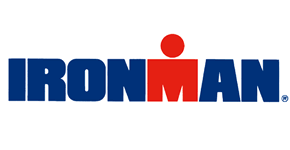 As soon as I finished the marathon in Porto I decided that was the right time to start training for the Half Ironman in Lisbon which is taking place in May meaning I had about 6 months to train, which is not too much bearing in mind I have not been swimming since my early teens and that I ride my mountain bike every now and then for just a couple of km for fun (or when I was hurt on my knee).
After deciding I was going for it and knowing it was feasible to get in shape in 6 months and challenged a friend of mine (hi JC!) who had just finished his first half marathon a couple weeks ago. Anyway, he was brave (or crazy) enough to take the challenge and so we have been training for the Half Ironman since then.
My experience with the undergoing training is that it is very good because you get the chance to cross train but it takes a lot more commitment to do it, when compared to training for the marathon for instance. You can easily skip 2 or 3 training days without major damage, but training for the triathlon you need to make sure you keep swimming, biking and running very frequently so off days are kind of a setback. Plus the logistics is much tougher because you need more time to train (anywhere between 6 and 12 hours per week), you need to go to the swimming pool and also to the sea for open water swim, you need to find a nice and hopefully safe road to ride long km, you need a road bike and perhaps a rack on your car to carry it around, so things get a bit trickier, specially compared to running where a pair of shorts and running shoes do the trick.
Anyway I could not be happier with this decision. So far training is going smoothly, apart from biking where we need to log many more km but we only recently got ourselves decent bikes. There is still lots of training hours to put in, specially on the bike and swimming but I think we will make it. Its is not always easy to manage the schedule with work, family, pets, friends and training, but with some commitment and some cutting back 1 or 2 hours of sleep every couple of days I believe it's doable.
Just to finish I must say that it was also an inspiration meeting António Nascimento, some weeks ago, which is The Ultraman, having finished the UK / Wales Ultraman challenge which is a 3 day event of 320 miles of swimming, biking and running. It is really a challenge for extraordinary athletes not only because of the physical condition required but also because of the will power needed to endure such an outstanding effort. After looking at it the Half Ironman seems like some child's game.
I will be posting more on our training for the Half Ironman because we have been learning a lot about it everyday. Stay tuned!