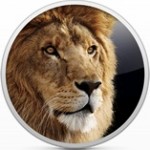 After making sure all the backups were in place and ready to rescue me with minimum downtime if things went south I went to upgrade Snow Leopard with Lion. Time Machine and Super Duper are your friends – Super Duper allows you to create a bootable disk image so you can just boot from that in case anything goes wrong. Even if my 24 Mbps ADSL is fairly fast I did went for a walk while it was downloading so I can pretty sure say it took about 1 hour to download almost 4Gb of Lion's upgrade.
Then the usual crystal clear upgrading progress, some new bells and whistles here and there, and after a couple of hours I was on Lion trying to get some work done. I will point out below the good and the bad things as I found then:
Good
Full screen apps (for all native apps at least)
Preview and Mail with an improved interface
Go to Login Window (when you want to leave your computer unattended you can now easily lock it without any workarounds)
Reboot and Shutdown with "reopen windows on startup" (keeps the current state of apps)
Bad
3 column layout for Mail.app (I have tried it for a couple of hours but I lacked productivity so I went back to classic view)
No sidebar monthly calendar on iCal (couldn't find a solution yet besides BusyCal.com)
Automatic file restore on launch or history state – it means when you launch an app it will automatically open the files you were editing previouly, meaning the launch takes longer and if you were using a VPN to edit remote files where you are no longer connected some apps crash – also most of the times I want to edit different files
Annoyances
Dropbox needed to be re-installed with a beta version otherwise I was loosing contextual menu (very helpful to "Copy Public Link")
Spotlight took about 2 days to re-index all my files, meaning the Mac was slower during the first hours with Lion (not a good Apple experience but I guess it won't be as bad if you're buying a new computer instead of upgrading)
I will be updating this post on the coming days as I have time and things come on my way.