Last weekend I've ran my last preparation race for the Ironman. This time it was the first edition of Sevilla's half ironman distance triathlon. I have also ran Iberman at Ayamonte Spain and of course, Lisbon Triathlon. This were the three major events on my preparation plan leading up to the Ironman.
Below you can find a recap of the results.
Iberman Ayamonte – Spain – 22-Mar-2014
Overall position 106
Age group position 24/46 (35/39yo)
Time splits
Swim 39m36s
Bike 2h28m51s (the course was 80km long)
Run 1h42m25s
Total 4h48m53s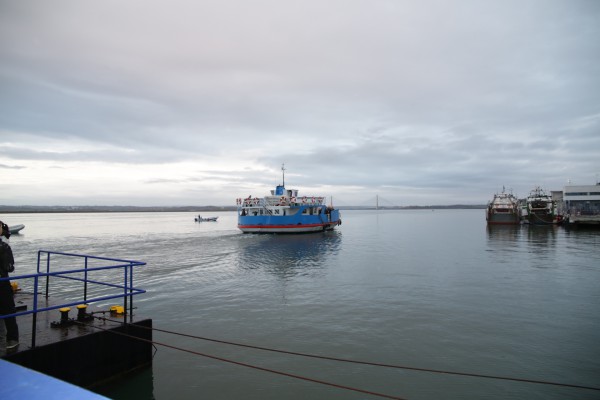 For this race we could only get about 3 hours sleep because of traveling and time difference. Then when got to the start the day was cold and rainy, I remember we had to setup the bikes under some rain. We then went on a boat that took us to the start of the swim but the starting gun went off even before we had the chance to swim from the boat to the start line. During the first half of the bike we faced strong head winds so the average speed was slow, but we managed to improve on the way back to the T2. The run was also a bit windy and I had some stomach pain for the last 8 km or so.
Lisbon Triathlon – Portugal – 03-May-2014
Overall position 227 (in 565 atheletes)
Age group position 69/138 (35/39yo)
Time splits
Swim – 34m09
T1 – 3m35
Bike – 2h51m35
T2 – 2m12
Run – 1h32m35s
Total – 5h04m24s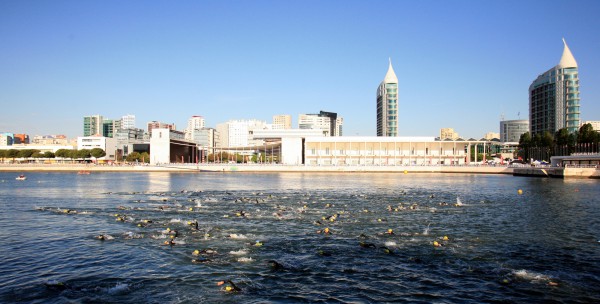 This is a race course I know very well and it was my first half ironman distance triathlon! The day was again a bit windy putting some pressure on the bike and run. I felt slower than I really was on the bike and I was still going strong in the end and managed to run a good half marathon. This stands as a PB for now (not considering Iberman because the bike was shorter than 90km).
Triatlón de Sevilla – Spain – 31-May-2014
Overall position 210 (in 388 atheletes)
Age group position 144/247 (35/39yo)
Time splits (including transitions)
Swim – 35m47
T1 – 3m35
Bike – 3h11m20
T2 – 2m12
Run – 1h47m17s
Total – 5h34m24s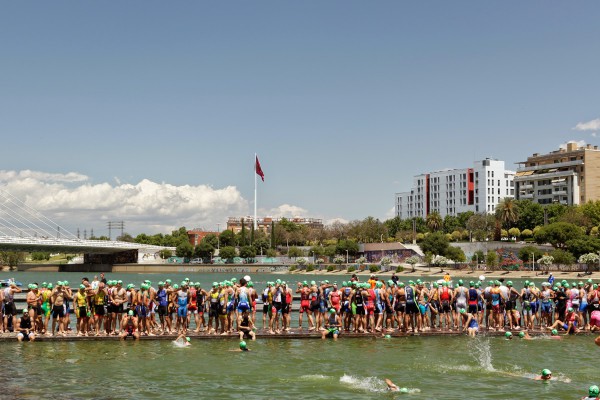 First I must say I really enjoyed this race, the venue is really good and everything was well planned. Of course Sevilla by the end of May is always a very warm place and the temperature reached 38C by mid-afternoon. The race started at 3.30pm and wetsuits were not allowed since the water temp was around 24C. The swim went pretty well even if I believe I was beaten several times but this is because I'm getting a bit faster on the water (I didn't had this problem when I was a completely back of the pack swimmer). The bike split was good, an interesting one lap course with some 2 or 3 tough hills and almost no flat terrain – there was always a little up or down grade. Then the race was the hard part to manage, it was very hot and I could not hydrate well because of some stomach pain so the last 5km were hard to go through in all the heat and dehydration. Overall it was a hard race, but a good training towards the Ironman.